Botox/Dysport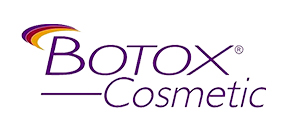 BOTOX® Cosmetic and Dysport contain a naturally occurring substance that blocks impulses from the nerve to the muscles in your face. These nearly painless injections soften wrinkles and fine lines by relaxing overactive facial muscles for 3-6 months. BOTOX® Cosmetic is the first and only treatment FDA-approved to temporarily make moderate to severe frown lines, crow's feet and forehead lines look better in adults. So you look like you, only with less noticeable facial lines.
This has become the number 1 non-surgical cosmetic treatment with over 7 million procedures being performed each year.  You can see why it is so popular due to its ease and safety only taking about 10 minutes to perform and with no downtime.
---
---
Before & After Photos
Actual patient. Results may vary. By prescription only.
Photos taken at maximum frown before and 30 days after treatment with BOTOX® Cosmetic. In clinical studies, physicians assessed 80% of adults had significant improvement at day 30; in the same studies, 89% of adults who were treated saw at least moderate improvement at day 30.1,*
*Side effects associated with the injection include localized pain, infection, inflammation, tenderness, swelling, redness, and/or bleeding/bruising.